As we are used to at Xiaomi, he can surprise with unexpected technological pieces. The latest is coming to the market with a crazy gadget, and that is a hair dryer that can be turned into a hand dryer.
Coupon in CZ warehouse
A very practical product from the Deerma brand is available from the well-known Banggood dealer, who offers it in the Czech warehouse. There is a discount coupon and express delivery in 7-10 days.
Deerma DEM-GS100 hair dryer and hand dryer 2 in 1
An unusual hair dryer
The Xiaomi Youpin crowdfunding platform is filled with interesting news even in these difficult times. A new product is also Deerma DEM-GS100 hair dryerwhich becomes a useful hand dryer after insertion into the station.
You may already know the Deerma brand from our articles, it focuses on home technology. This unique piece offers 3 heating modes - cold, warm and hot.
It also has on offer 2 speeds. The dryer is conceived in a minimalist design, has a white color and thus fits perfectly into any household.
The dryer has practical dimensions 75 x 179 x 255 mm. In the body of this device there is a powerful engine that can develop up to 26 rpm
In combination with 6-blade the fan is able to create a gentle breeze. It also contains an interchangeable dispersion type head.
Two in one
As already mentioned, the hair dryer changes to when inserted into the station full hand dryer. The station has dimensions 200 x 248 x 200 mm and mounts directly to the wall.
All you have to do is put the hair dryer in the station and suddenly there is a full-fledged hand dryer in the household.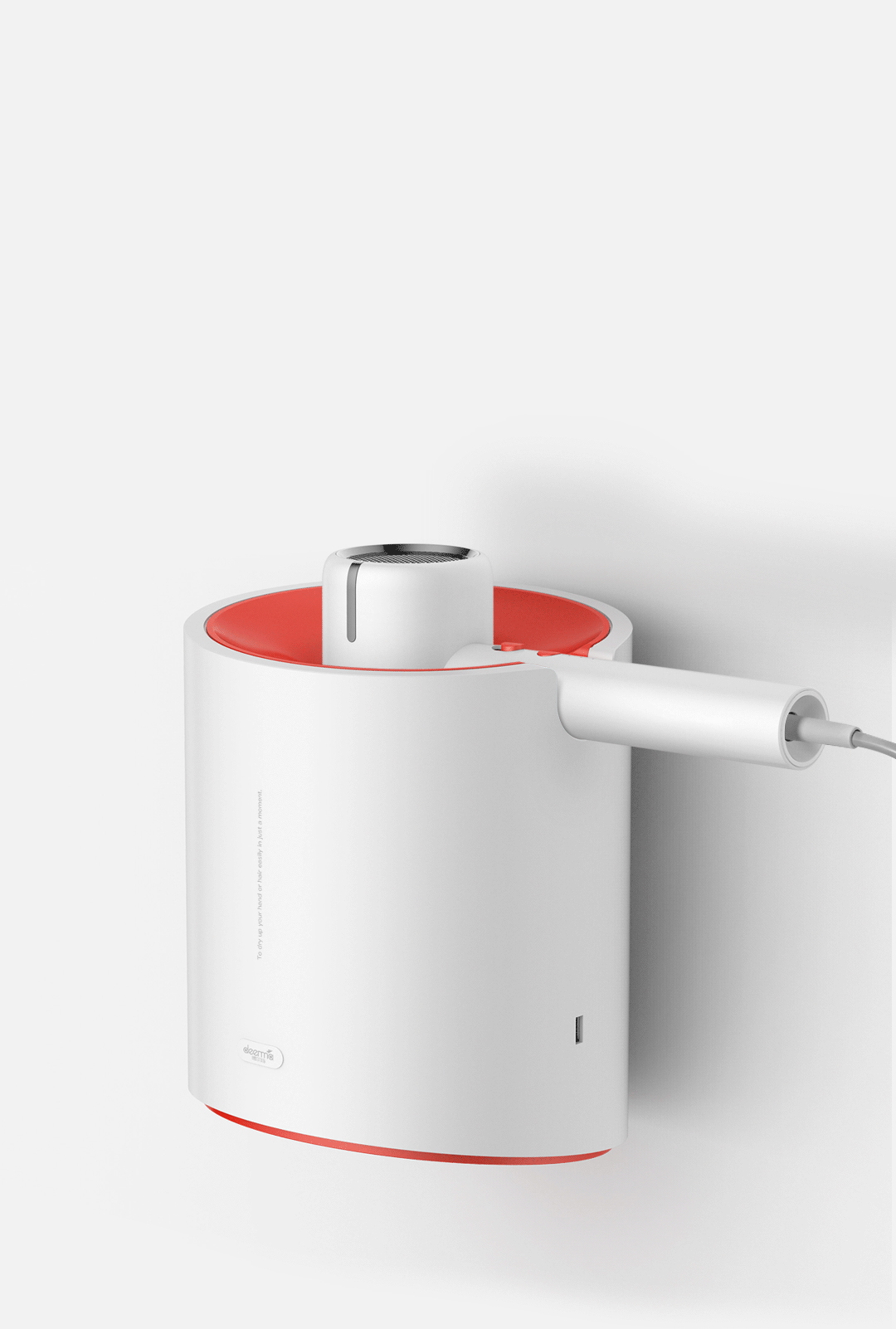 When inserted into the station, the dryer generates an air flow 14 L per second. For this purpose, the dryer has several IR sensorswhich detect our hands and then activate the dryer itself completely automatically.
To make matters worse, the station contains USB portwhich can be used as a charger for other devices. Handy.