For 2020, Xiaomi has finally officially introduced its new generation of fitness bracelets to the world Xiaomi Mi Band 5.
He could build on the high popularity of the previous one we also tested it in our editorial office. We will now look at a comparison of Mi Band 5 vs. Mi Band 4. Is the new bracelet better than its predecessor?
Mi Band 5 vs Mi Band 4: Parameter comparison
Xiaomi Mi Band 5
Xiaomi Mi Band 4
dials
100+ species
77 species
Heart rate sensor
24 hour monitoring
24 hour monitoring
Water resistance
up to 50 meters
up to 50 meters
Intelligent assistant
XiaoAi
XiaoAi
Display size
1.1 "color dynamic AMOLED display
0.95 "color AMOLED display
Display resolution
126 x 294 px
120 x 240 px
Maximum brightness
450 rivets
400 rivets
Display protection
2.5D tempered glass + AF coating
2.5D tempered glass + AF coating
Exercise modes
11 modes: outdoor running swimming cycling walking treadmill free style stationary bicycle skipping rope yoga | elliptical trainer Rowing trencher
6 modes: outdoor running swimming beh | skipping rope stationary bicycle free style
Sleep monitoring
24 hour sleep monitoring REM phase recognition
Night sleep monitoring
charging
Magnetic charging
Charging via cradle
He believes in NFC
Yes
Yes
Multifunction NFC
Opening the door
Opening the door
Traffic card
Traffic card
Alipay payments
Alipay payments
Union Pay payments
Drums
125 mAh
125 mAh
Endurance per charge
14 days
15 days
Bluetooth
5.0 BLE
5.0 BLE
Other new features
Measurement of blood oxygen (SpO2) Breathing exercises PAI index | Menstrual cycle monitoring Camera remote control
---
Mi Band 5 vs Mi Band 4: Display and extra features
The construction and design of the new bracelet are very similar compared to the previous generation. Nevertheless, in a very similar body of the device, the diagonal of the display underwent a change.
It grew from the original 0,95 ″ to 1,1 ″ (fineness 290 ppi). This will help the displayed data as well as readability.
The watch software also revealed other new features. After the new, it will offer not only 77, but also more than 100 different dials, dynamic display, but also adjustment of the function for call control. The bracelet retains its resistance to water, both generations offer the possibility of immersion to a depth of 50 meters.
There is also an increase in the number of sports modes from 6 to 11. We can look forward to popular sports such as running, swimming, but also to an elliptical or rowing machine and yoga. Related to this is an improvement in the Mi Band 5 sensor for 24-hour heart rate measurement, and 24-hour sleep monitoring is also available.
For both China and the NFC, the PAI index has also been added
The Chinese version of the bracelet, which has already been officially introduced, will also offer an NFC chip. However, it can only be used on the domestic, ie Chinese, market, and the possibility of payments has been added UnionPay. An advantageous novelty is also the magnetic charging of the fifth generation. This will replace cradle charging in older generations.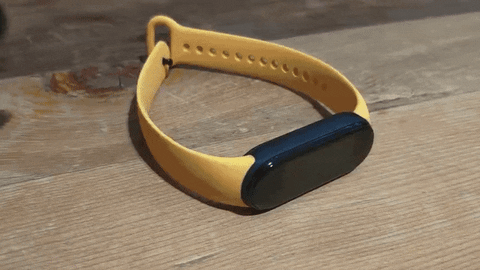 So far, we do not have confirmation of European resp. a global version that could also offer an alternative intelligent assistant Amazon Alexa, on the other hand, this version should not offer payments via NFC.
Among other innovations, the fifth generation dominates on several fronts compared to its predecessor. A novelty is the monitoring of the menstrual cycle, measuring the value of oxygen in the blood, breathing exercises, but also PAI health index. A nice novelty is the possibility of remote control of the camera shutter.
You can see a clear comparison of all the functions of both bracelets in the table below.
Xiaomi Mi Band 5 vs Mi Band 4: Prices
Finally, we still have the prices of the bracelets themselves. Although the Mi Band 5 has not yet been officially introduced in the global version, international retailers are already offering it in advance and even with coupons.
The novelty is logically a bit more expensive, but over time it will certainly fall to amounts similar to the previous generation. However, it is already paying off due to the new features.
Xiaomi Mi Smart Band 5 Global
Xiaomi Mi Band 4 European version