Umbrellas from Xiaomi are no longer a surprise. The company has several of them on offer, but now they represent another model.
The Xiaomi WD1 folding umbrella is perfect for carrying in backpacks or handbags. It offers quality construction at a very good price.
Lowest price ever
At a reputable electronics and gadget retailer, Banggood is folding umbrella Xiaomi WD1 available in a flash sale at the lowest price ever.
Standard Shipping is available absolutely free. As the price is below € 22, you do not have customs or VAT.
Xiaomi Konggu WD1 folding umbrella
An umbrella that confirms the uniqueness of Xiaomi products
Each of us has different demands and needs, and we surround ourselves with different things accordingly. Likewise, each of us evaluates the parameters when choosing a seemingly ordinary thing like an umbrella. The Xiaomi WD1 launch umbrella is so versatile that it will satisfy even the most demanding customer.
First of all, we must mention the construction, which is made of high-quality fiberglass fibers in combination with elements of light aluminum alloy. The materials used and the specially designed construction, divided into eight ribs, form a sufficiently strong unit resistant to strong winds.
The substance used is manufactured made of special waterproof fabricwhich does not retain water. Therefore, after use, the Xiaomi WD1 is not soaked like a regular umbrella, so you can safely put it in your bag.
There is no risk of getting wet even if the material is exposed to intensive rain for a long time. The substance also provides sufficient UV protection and therefore the Xiaomi WD1 is also suitable for sun protection.
Large protector with small dimensions
The umbrella has great dimensions after firing. The diameter of the roof is 102 cm and the height of the umbrella is 62 cm. Two adults can comfortably hide under the Xiaomi WD1 umbrella. On the contrary, after use three-part construction folded to the dimensions 31,5x5,8 inch. The weight is pleasant 400 g.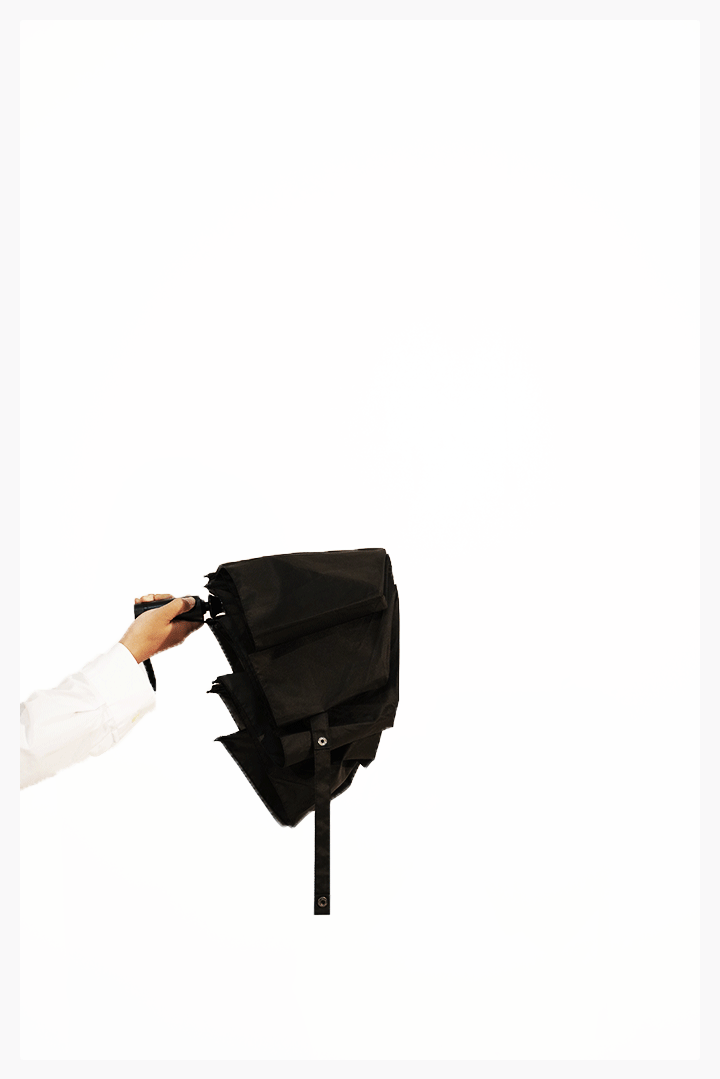 A special firing mechanism will provide umbrella layout in one second. The individual steps of the dismantling process have been designed to minimize the possibility of possible impact or injury to people around you.