However, all the crazy products from Xiaomi's production and the brands they support financially are no longer a surprise.
Among the less traditional products is definitely the Xiaomi Deerma shoe dryer, which has now got into great action.
At this price, it is not worth ordering from China
Our Slovak partner Mistores comes with an offer of a clever product called Deerma HX10W shoe dryer. In cooperation with the seller, we also offer a promotional price, which is available immediately on the website.
For comparison, the Deerma HX20 model is offered on the well-known shopping marketplace Aliexpress, which is the same product, only marked for the Chinese market. After entering the coupon, the price on Aliexpress drops to €45, which, however, is only €5 less than from the Slovak seller, where you have, among other things, full 2-year warranty.
Xiaomi Deerma HX20 / HX10W shoe dryer
It dries at 65 ° C
The main function of this device is to dry shoes. It takes place through the air at a constant temperature of 55 ° C. Up to two pairs of shoes can be dried at once, thanks to a pair of flexible hoses.
It can dry any type of shoes - from leather boots to classic sneakers.
In addition, it has the function of killing bacteria. This is due to the ozone generator, which produces ozone-rich oxygen.
On the one hand, it dries every single fiber in the shoe, but most importantly, it removes harmful bacteria caused by long-term wear. Xiaomi Deerma shoe dryer thus reduces the formation of unpleasant foot odors.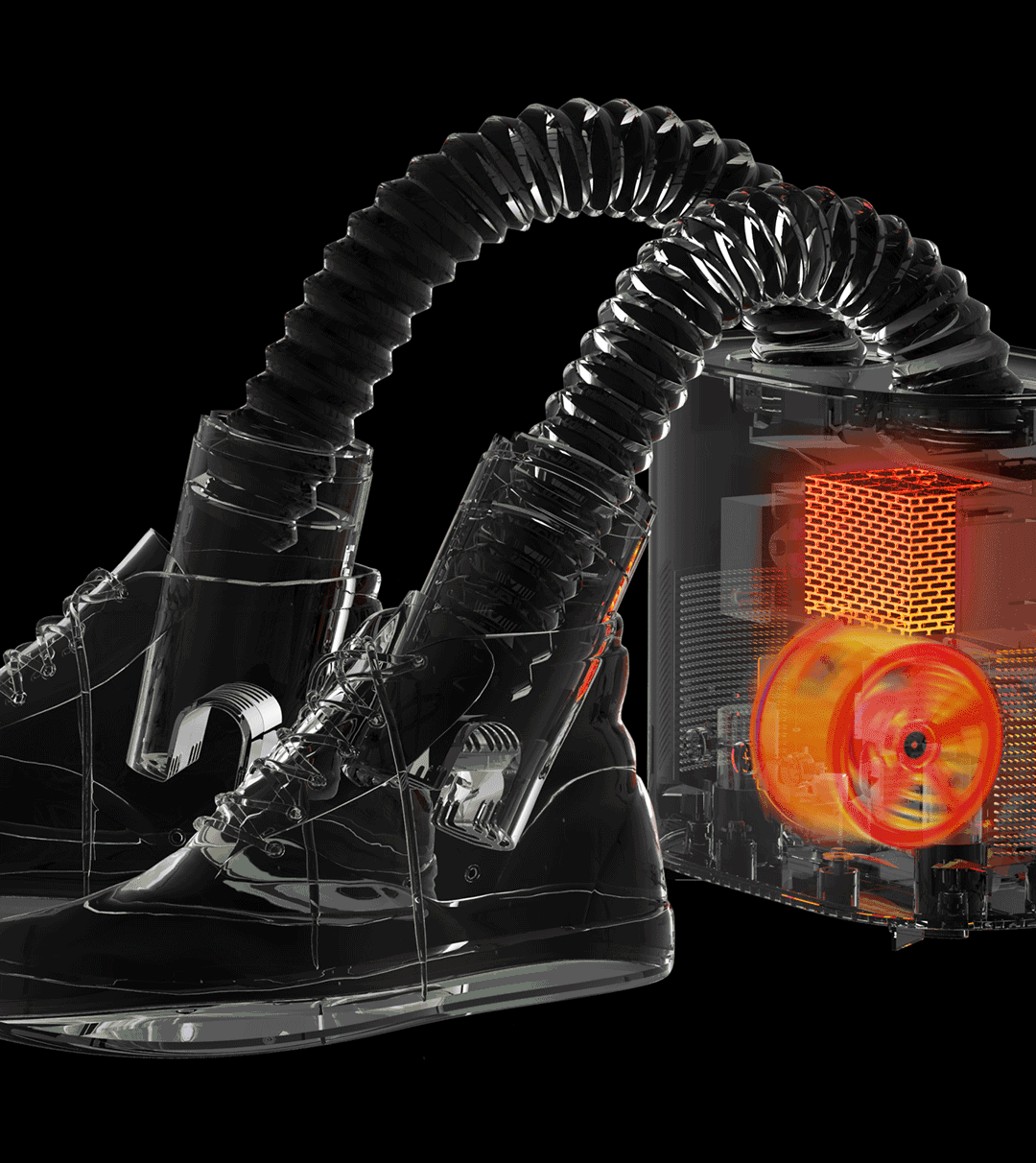 After switching on the dryer, warm air starts to flow within 15 seconds, so no heating is required.
The efficient fan ensures excellent air circulation to achieve drying in a 360 ° cycle. Even the hard-to-dry toe of the shoe can be dried.
The dryer offers 4 drying modes with different drying lengths. The user can set 30, 60, 120 or 180 minutes of drying.
The device is equipped with a double system of protection against overheating, which does not damage the shoes or the device itself.
The dimensions of the dryer are 211 x 117 x 280 mm, weight 1,2 kg and power is 235 W.