If you suffer from neck pain or you just like to relax and do not have time to go for massages, we have a solution for you. The team is Jeeback G2 neck massage device from the Xiaomi ecosystem.
Coupon price for white model
The Jeeback G2 massage device is now also available in an elegant black color. It is on sale in the Banggood e-shop and, of course, there is also an advantageous discount coupon.
In white, the device is now even available in Czech warehousefrom where you will arrive in 7-10 days.
Xiaomi Jeeback G2 neck massager
Dimensions and design
The Jeeback G2 massage device is made in the shape of the letter U. Both its ends are slightly bent into the shape of the letter L. Thanks to this, it holds better on the neck and does not slip down.
It has a minimalist yet elegant design and is available in white. Its dimensions are 140 x 85 x 148 mm and weight only 190 g. So it's easy to carry, store and you can take it with you everywhere.
Deep massage and heating
Jeeback G2 has three massage heads. There are micro-electrode pads on the heads. The two heads located on the sides are the positive pole and the middle the negative. They can perform a deep massage up to 83 times per minute.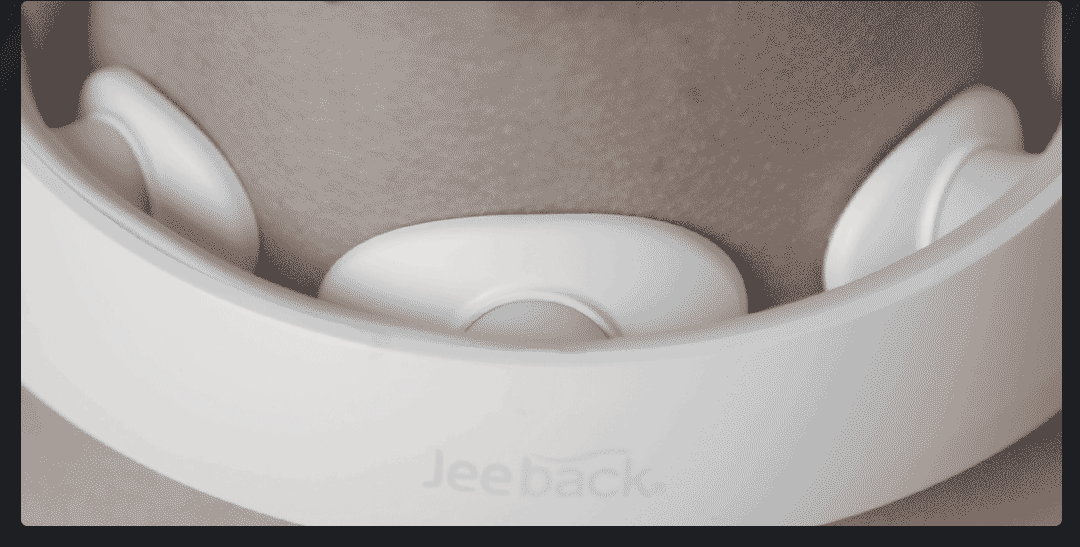 If the electrode pads do not touch the skin, the device will automatically turn on 60 seconds turns off. This is for safety and energy saving reasons.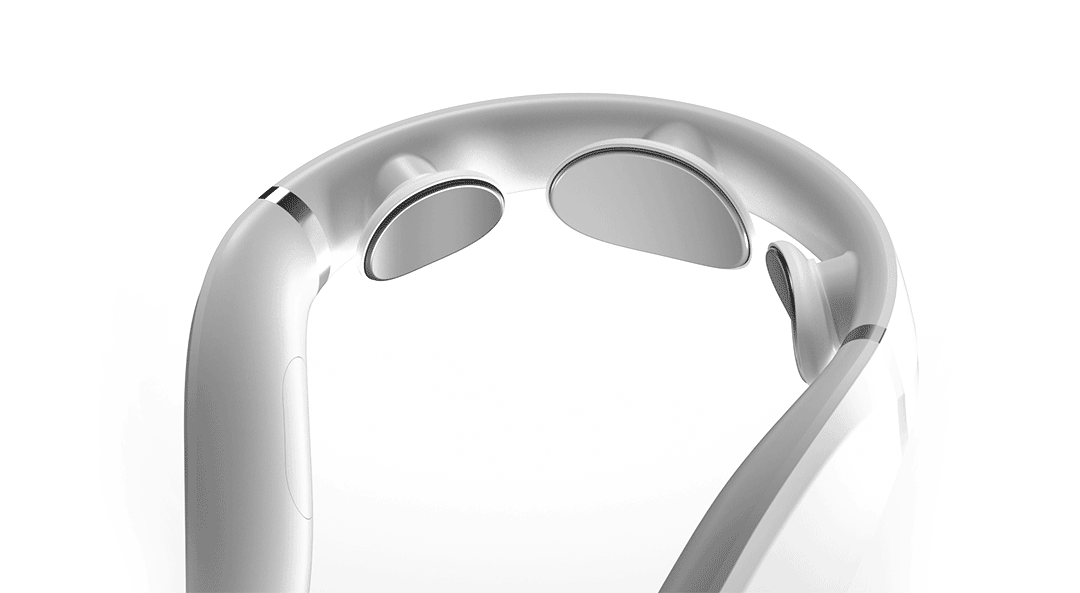 Jeeback G2 can reach temperature 42°C. The temperature can reach 3 seconds and keep it constant. It thus serves as a hot compress, which is a great bonus, especially during the winter.
TENS massage and function
The device uses a TENS pulse massage to relax the muscles in the neck. It uses low frequency pulses below 1000 Hz.
Using TENS low frequency pulses, the device can simulate massage techniques such as Sheeting, scrape a acupuncture. These techniques have up to 15 levels strength so that you can find the perfect one for your cervical vertebra.
Battery and power
The Jeeback G2 has a battery with capacity 1400 mAh. In case you would use it daily after 30 minutest, it would last you up 8 days.
After discharging, you simply charge it with USB Type – C connector.
It also has an application
The massage device can be operated with driver. It is small in size, powered by a coin-cell battery DC3V. It can be easily attached to the device with magnets, so you don't have to worry about losing it.
The second way is control via We Home application. The Jeeback G2 can connect to your smartphone via Bluetooth. You can then select different modes in the application and start the last saved mode. The interface is intuitive and easy for the user.