We have become accustomed to the fact that Xiaomi, in cooperation with other manufacturers, produces various smart products.
These include Xiaomi QingPing smart alarm clockwhich can do much more than just wake up.
New coupon in CZ warehouse
You can buy the Xiaomi QingPing smart alarm clock in action at a well-known Banggood retailer, who has issued a completely new discount coupon. The alarm clock is now even available directly in the Czech warehouse with very fast delivery.
Xiaomi Cleargrass QingPing smart alarm clock
Retro design
A smart alarm clock from QingPing is a handy gadget. It has dimensions 80,3 x 41 x 83 mm aa weight only 99 grams. It is powered by two AA batteries.
Interestingly, it is not equipped with any physical button. The settings are made via a smartphone. You can deactivate the alarm by pushing on the body of the device and the impulse will be taken care of by a spring-loaded stand. Press once to delay the set alarm for 10 minutes. Press twice to deactivate the alarm completely.
The display is sized 61 x 61 mm and in addition to time also displays current temperature, % air humidity, the date and configuration status of the set alarms.
Yes, we used the plural because the smart alarm clock can handle Qingping at the same time 16 set alarm times.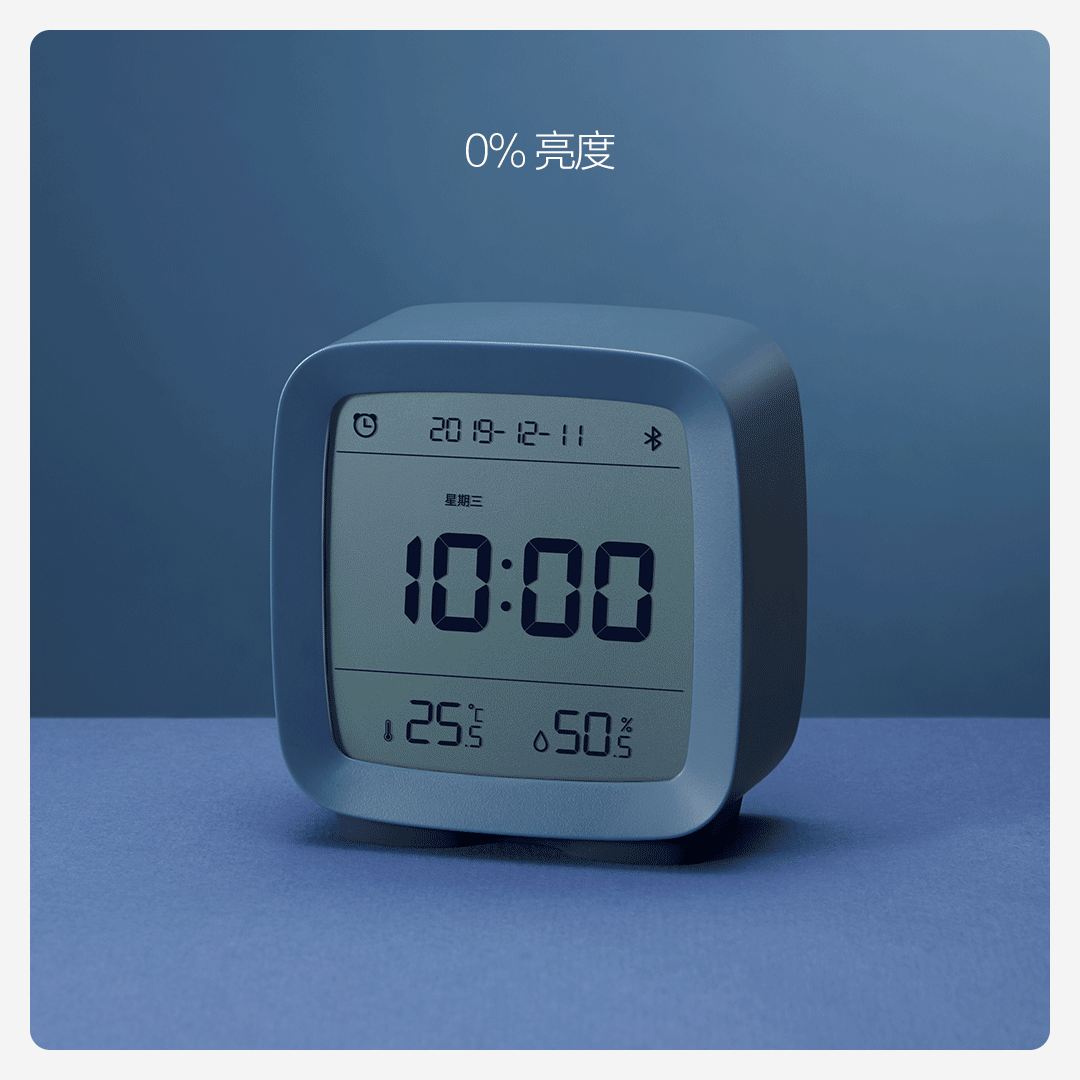 The LCD display also has an LED backlight that can be adjusted in five brightness levels: 20, 40, 60, 80 or 100%. The accuracy of the thermometer is within a maximum deviation of 0,2 ° C, while the humidity can vary within a maximum of 2% RH.
Intelligent features and exceptional use
Xiaomi Qingping smart alarm clock has a wireless interface Bluetooth in the version 5.0. Among other practical features, you can pair it with your smartphone via the app We Home. Thanks to this, you can be informed at any time about the internal temperature of the house as well as the humidity level.
If the normal values ​​are exceeded, the user is informed via a notification. The device is able to measure temperatures in the range from -9,9 ° C to 49,9 ° C and humidity from 0 to 99,9%.
In addition, it is possible to configure various settings, such as the brightness level of the display at certain hours or the duration of the display illumination according to the type of alarm.
Thanks to compatibility with the Mi Home application, it can inform the alarm clock other smart home devices about measured values.
These can be, for example, fans, air conditioners or heaters. In cooperation with them, it can maintain the required temperature or humidity in the room.
It is available in three colors - cream, green and blue.