Xiaomi, together with its partner brands, regularly shows really crazy products, which now include Xiaomi Autofull Gaming Desk.
It is a bloated PC table for players made of carbon. The production of the product is taken care of by the Autofull brand, which is fully involved in the gaming industry.
From the Czech warehouse and with a coupon!
Xiaomi Autoful Gaming Desk is not one of the cheap devices, which is logical given its parameters. It is available from a well-known dealer Banggood. However, we have a coupon that will improve the price even more.
The advantage is also delivery directly from CZ warehousewhich will take approximately 10-14 days.
Xiaomi Autofull gaming table
Proper game design
Xiaomi Autoful Gaming Desk is ideally sized for gaming. The dimensions of the top board are 120 x 60 cm and thus provides enough space for your entire game set.
It even has a stand for a cup or bottle so that you are not parched while defeating enemies.
There is also a practical headphone stand at the bottom of the table. If you are bothered by a pile of cables, there is a cutout in the corner of the table through which you can hide them.
At the back of the table there is a hidden storage from the bottom, where you can easily store what you need, it can be easily removed and cleaned.
It is made in a nice black color. It is truly durable as it is made of carbon fiber and cold rolled steel.
The table has an ergonomic design for better comfort while playing games. It has been designed to provide the player with maximum support and comfort.
The surface is made of carbon fiber for maximum comfort. The fibers are waterproof and sweat-resistant and also pleasant to the touch.
The Xiaomi Autofull Gaming Desk also has an RGB backlight
Xiaomi Autofull Gaming Desk would not be a real gaming product if it did not have its own lighting. It has RGB backlighting, in which you can choose up to 6 colors and 3 lighting modes.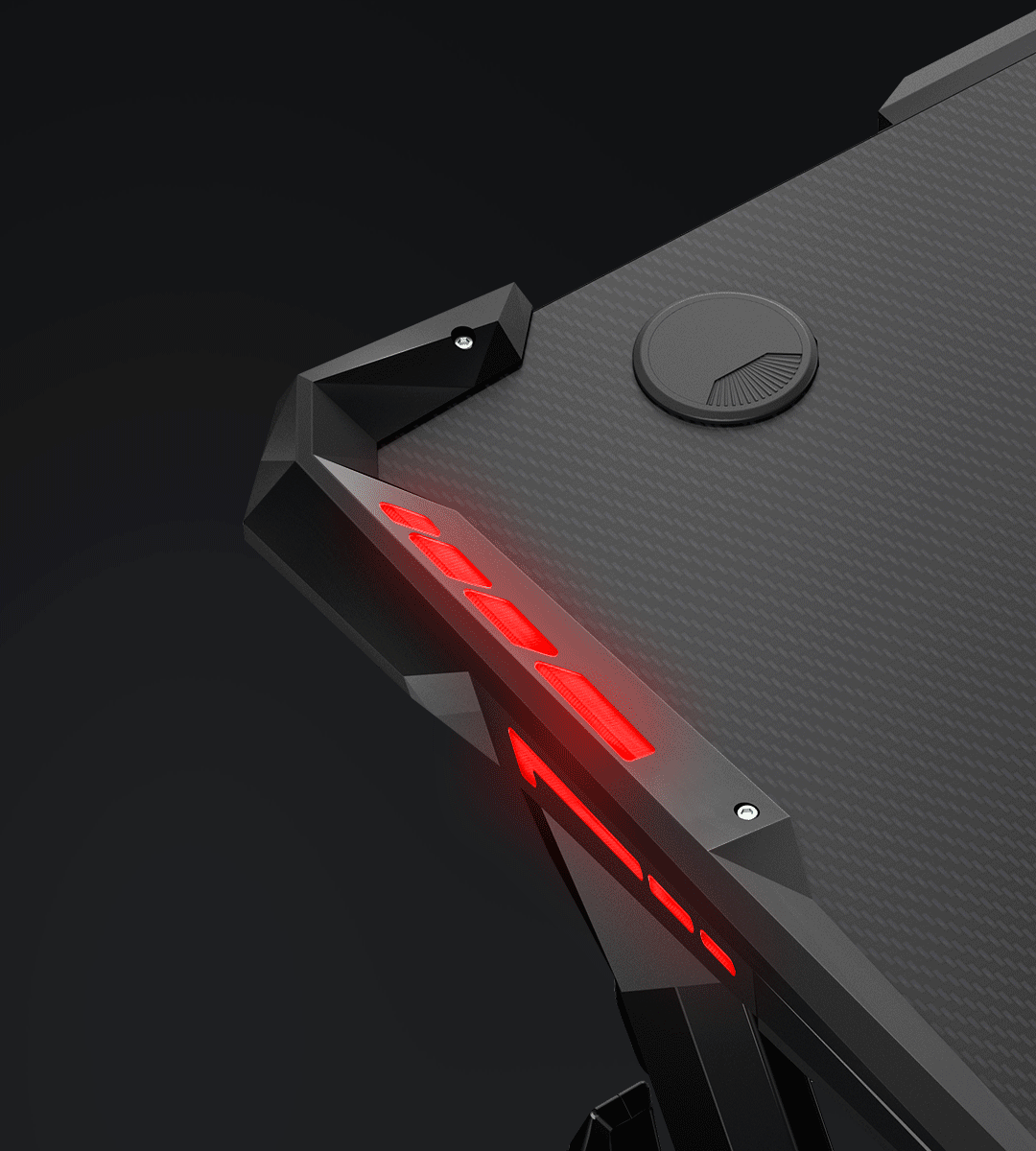 It will give you the right touch of gaming equipment, so that your virtual expeditions into the unknown have the necessary atmosphere.