Xiaomi with the Deerma brand have been working on useful household helpers for a long time. Deerma manufactures a wide range of equipment such as vacuum cleaners, humidifiers, shoe dryers and much more.
vacuum cleaner Deerma TJ200 is an excellent machine full of various functions ready for demanding use. He handles every type of dirt that comes under his wheels.
Cheaper in CZ stock
Online retailer Banggood has Xiaomi Deerma TJ200 vacuum cleaner on offer for a coupon price from the Czech warehouse.
Delivery from the EU warehouse is very convenient, as postage is completely free, you do not pay any customs duties and the package will be delivered to you in about 10 days.
Xiaomi Deerma TJ200 vacuum cleaner
Official video:
It can also handle liquid debris
As already mentioned, this vacuum cleaner has a number of functions. It is suitable for classic "dry" waste, as well also on wet and mixed garbage. Spilled drinks, milk or soup are typical. However, the wet vacuum attachment must be purchased separately and is not included in the package.
Broken cups will also not be a problem. It can even be used as industrial vacuum cleaner for construction waste when remodeling a house or ashes from a fireplace or stove. He simply sucks everything that comes his way.
Thanks to the air blowing function, you can easily remove dirt even from hard-to-reach places. The vacuum cleaner can also be used on drying or hairless your pet.

High suction power, large waste container
The Xiaomi Deerma TJ200 vacuum cleaner is characterized by a really high suction power. The 1200 W motor reaches 33 rpm. That actually means suction power up to 18 pa.
For comparison, conventional robotic vacuum cleaners have a suction power of about 2000 pa. So it's up to 9 times more powerful.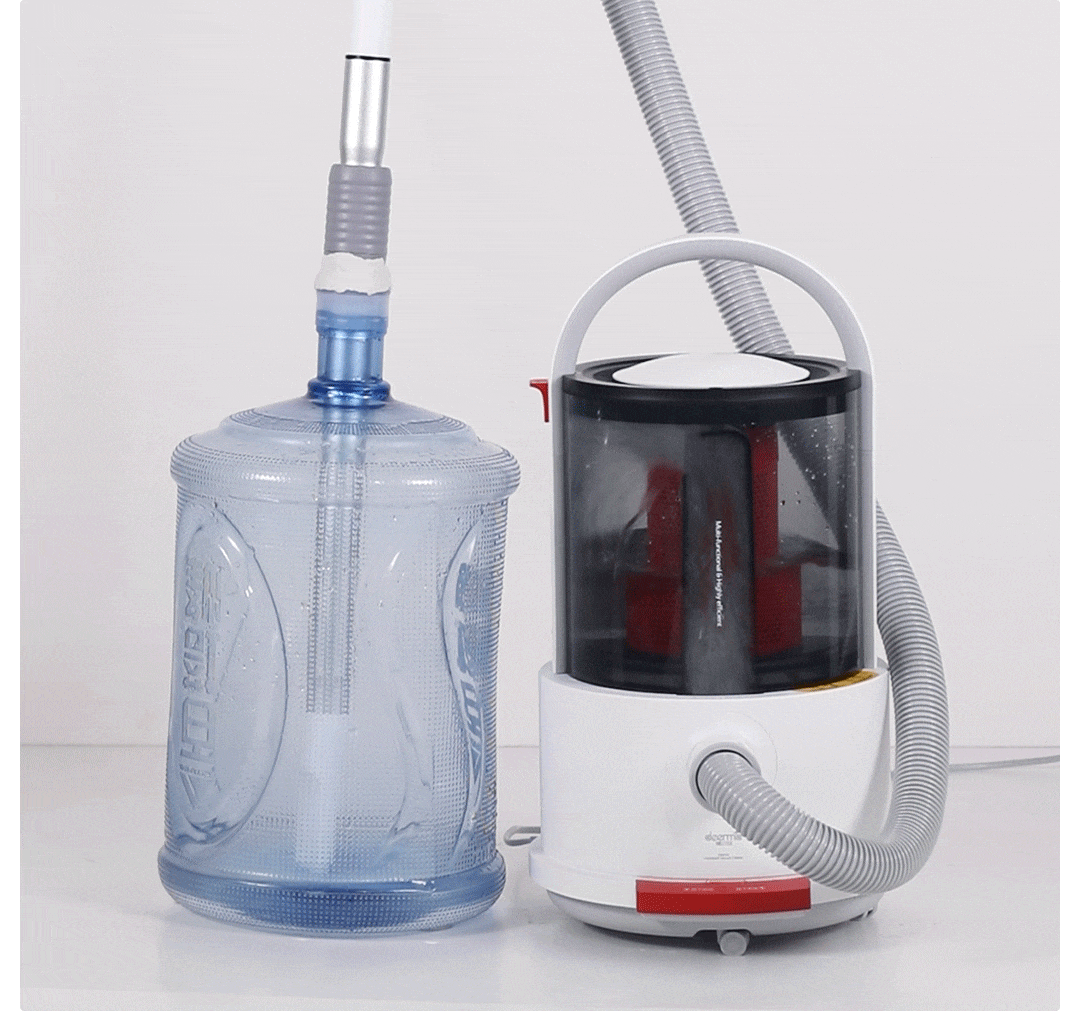 The vacuumed waste later travels to a large scale containers with a volume of 6L. The container is very easy to remove and wash. The vacuum cleaner can be completely disassembled and almost all its parts can be washed without any problems.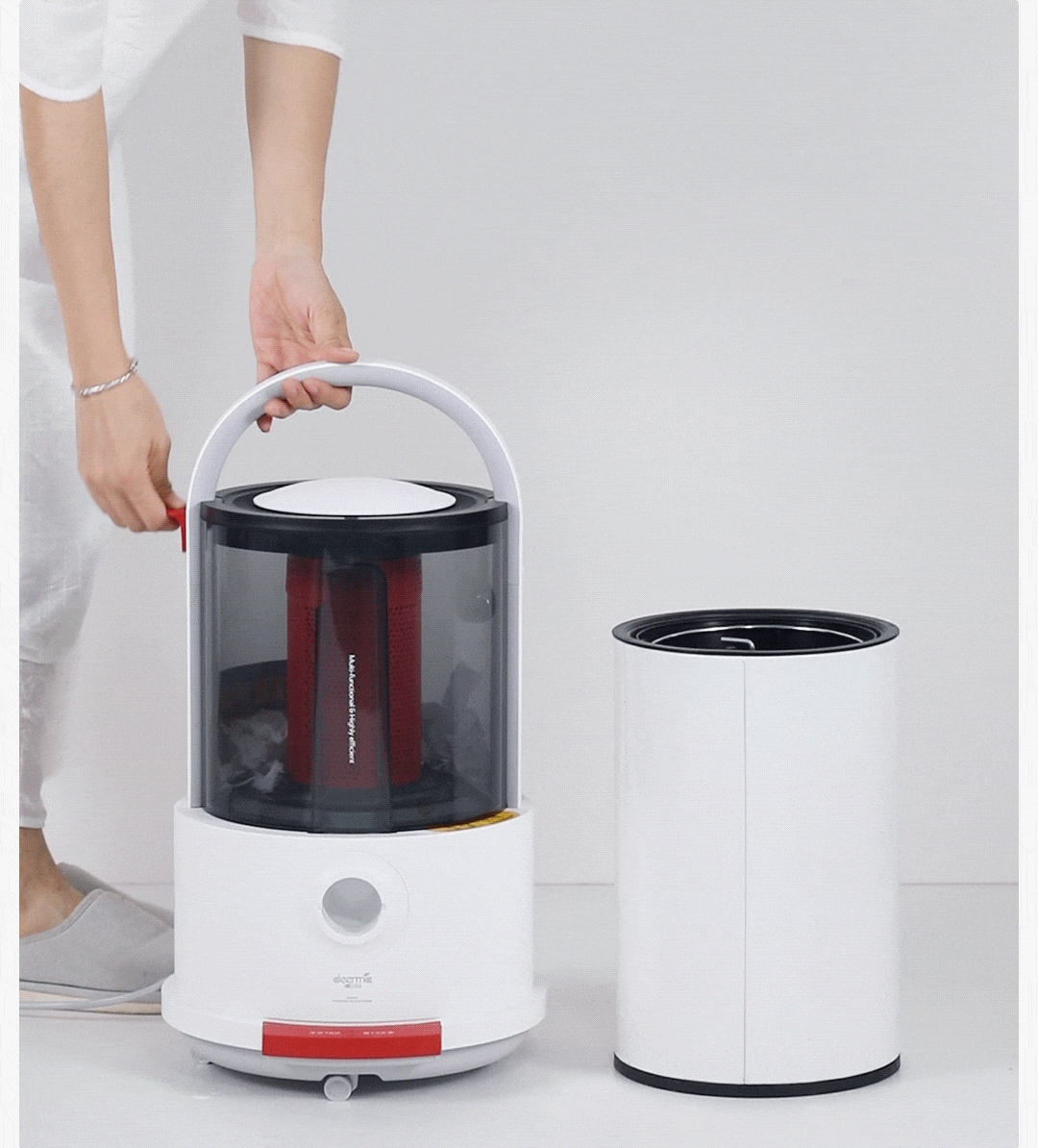 In addition, the container can be filled with water, where the vacuum cleaner also performs the function of a mop thanks to a special attachment.
The vacuum cleaner also hides a wide range of attachments, which are hidden directly in the body. This allows you to change them according to your current needs.
It is powered cable 5 meters long with Chinese ending, but comes with with European adapter.
The TJ200 Deerma vacuum cleaner is equipped with a powerful one 4-stage filtration systemwhich prevents dust from entering the environment. It also contains HEPA filter.