The well-known Chinese company HIMO, which belongs to the Xiaomi ecosystem, mainly focuses on the production of quality electric bicycles, including e-bikes. HIMO Z20 MAX.
The latest coupons in EU stock
Well-known international retailer Geekbuying launched a sale on the HIMO Z20 MAX bike directly in its European warehouse. There is also a great discount coupon that lowers its price a bit.
Delivery in progress from a European warehouse, and according to the seller it takes 2 - 7 working days. Shipping is completely free.
💡 Important: You can reach the price of €750 when paying by card or via PayPal. An automatic discount of €23,40 is applied in the basket in the penultimate step. Never buy in-app on Geekbuying, otherwise you will lose our VIP support!
The price of €750 is valid only until April 1, 10:00 a.m.!
Himo Z20 MAX electric bike
Video Review:
High-quality processing
The HIMO Z20 electric bicycle is made of durable and premium materials that provide maximum comfort and safety when riding. Thorough processing of these bikes is appreciated by many owners.
The advantage of the construction of this bicycle is the possibility of assembly. Thanks to special joints, you can reduce the size of the bike and make it easier to carry with three quick folds. When disassembled, there are dimensions 1095 x 1470 mm, when folded only 740 x 860 mm.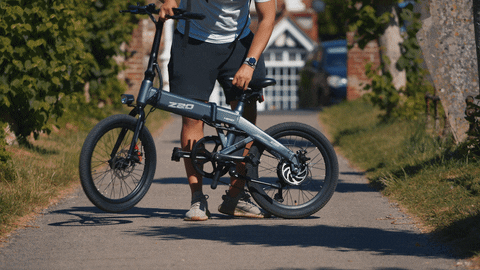 The weight of the electric bicycle stopped at a pleasant value 21,6 kg and the maximum load capacity is 100 kg. The degree of coverage is then a matter of course IPX7which protects the bike from rain or other splashing water.
High performance, long range
A power engine has been implemented in the HIMO Z20 250 W. Thanks to it, its maximum speed 25 km/hwhich is fully sufficient for driving around the city or for various trips.
HIMO Z20 is powered by a battery with a capacity 10 Ahwhich can provide an excellent range of up to 80 km. In full electric mode, you will reach endurance approximately 50 km.
The faucet is embedded in the durable construction of the bicycle, which protects it from the ingress of water and from where it is removed using special keys supplied. Charging the battery fully takes about 5 hours.
Interesting conveniences that this bike has include, for example, a built-in pump in the seat, a 6-speed high-quality Shimano derailleur or a front LED headlight and a rear warning glass.
There is also no lack of safe driving a pair of disc brakes. A useful element is also displaylocated on the steering. It clearly displays the battery status, distance traveled or current speed.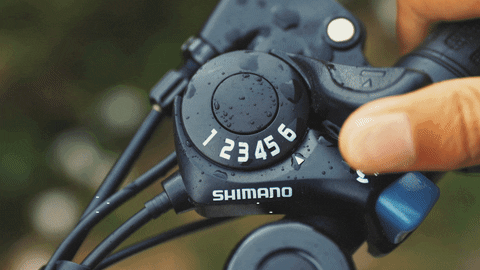 Since this is a truly premium piece, the manufacturer thought of everything. Used tires provide a safe and comfortable ride and pedals with reflectors are resistant to slipping of the foot or wear.