Xiaomi brings a great product from the personal hygiene segment to the Xiaomi Youpin project. Shaving machine Enchen Black Stone 3D is equipped with a system of three independently rotating heads, which guarantee a better shave.
Super-low price in EU stock
Enchen Black Stone 3D shaver is brought by a well-known seller Banggood and thanks to the coupon you can get it for a very low price. It is even available in an English warehouse with fast delivery.
Xiaomi Enchen Black Stone 3D
3D head and USB Type-C
The Xiaomi Enchen Black Stone 3D movement offers a double ring structure, which ensures a larger grip on a larger contact area. The head is replaceable and can be also available from Banggood dealer.
It is equipped with thin razor blades made of Japanese steel and contains ESM Smart Shaving Systemwhich drives a 5W powerful motor.
In addition, the product is equipped with a function Anti - pinch, which guarantees that the blade speed is kept constant even when the battery is almost empty. Therefore, there is no risk of hair jams and painful shaving.
Up to 2 months of shaving per charge
Despite the high performance 5 W the machine produces only 67 decibelv, which is a much lower number than the international IEC standard, which is set at 75 dB.
The Enchen BlackStone charges in 60 minutes and can be used for 90 minutes in continuous operation.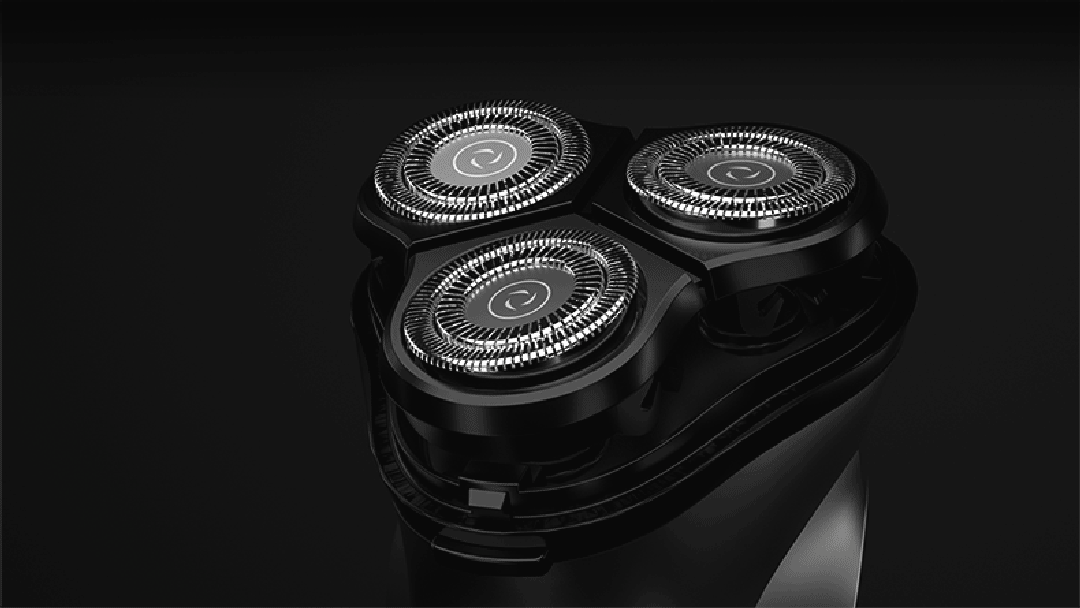 Xiaomi says that when fully charged, the battery will last for 2 months, provided you shave for an average of 1,5 minutes.
The Enchen Black Stone contains a modern USB port type C. The charging cable is of course included in the package.
The shaver is waterproof and can be rinsed under water without the user having to worry about any problems. The total weight is around 139 grams and dimensions are only 155 x 53 millimetres.